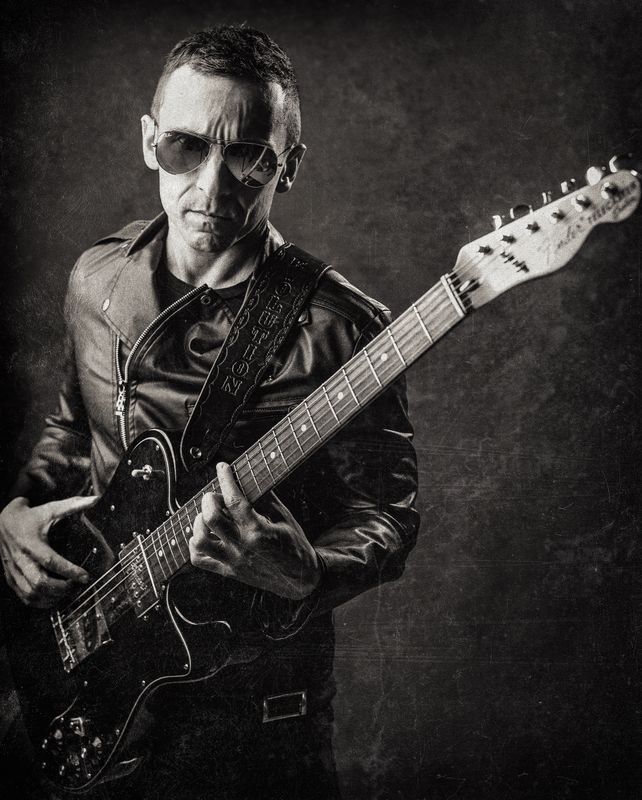 (Photo Credit: Gary Jones)
---
KONGO
中文: 石義山
日文: 金剛力士
Kongo is a guitarist, vocalist and composer. He has performed professionally in Hong Kong for over a decade and is unique there as a fusion musician with the ability to cross over into many genres. Kongo has performed with the best musicians in Hong Kong in various roles and situations, sometimes as band-leader and sometimes as hired musician.
His mission is to assemble a band of world-class musicians to perform his music and bring high levels of skill, musicianship, creativity and emotional content into the mainstream and make them the norm, both in Asia and internationally. His intention is to push and break boundaries, exposing people on a wider scale to kinds of music that would not typically make it onto the mainstream radar whilst creating something new and unique in the process. He intends to do this by packaging and arranging the music in a digestible format, suitable for a wider audience, without compromising musical integrity.
Studio Duties In Kongo Band- Guitar, Lead Vocals, Backing Vocals, Composer, Arranger, Band Leader, Producer, Recording Engineer, Mixing Engineer, Mastering Engineer, Video Director, Video Editor
Live Duties In Kongo Band - Guitar, Lead Vocals, Composer, Arranger, Band Leader, Music Director
A few of the artists he has worked with include: Alex Lam (林德信), Dominic Chow (周啟生), AGA (江海迦), Chris Brien, Carnivale Latin Band, Chris Polanco & Azucar Latina, Donald Ashley (唐龍), Prof. Zhang Zhi Yong (張智勇), Prof. Joao Marcos Mascarenhas, Gretchell Yaneza (楊麗珊), David Chala, Lee Yat Ding (李一丁), Alex Katsumata, Tsang Tak Hong (曾德康), Jun Kung (恭碩良), Alfred Hui (許廷鏗), C. Y. Leo (何卓彥) and more.

---


(Photo Credit: Karma Cheng, Kat, Jonathan Kornberg, John Razalo, Wallace Wan)