In the post-apocalyptic wasteland of music, we can either fight for it to evolve or let it perish...
What is Kongo?
The Kongo band concept was originally intended to be Hong Kong's first world-class fusion band, but has since become an international super-band now that the line-up consists of world-class players Chris Brien (drums & percussion) and Jon von Boehm (bass) who after many years of searching, performing and all manner of other efforts, ended up being the only two people Kongo (guitar & vocals) could recruit that would do the concept and music justice, with the ability to perform it as it should be.
A power trio made up of three musicians, all at the top of their craft and passionate about making music to the highest possible standard, Kongo is a one of a kind band, carefully designed to reshape the face of the music scene not just in Hong Kong or Asia, but worldwide.
Audiences are often spellbound by the larger than life performance the band gives on stage yet cannot help be moved by the enticing beats.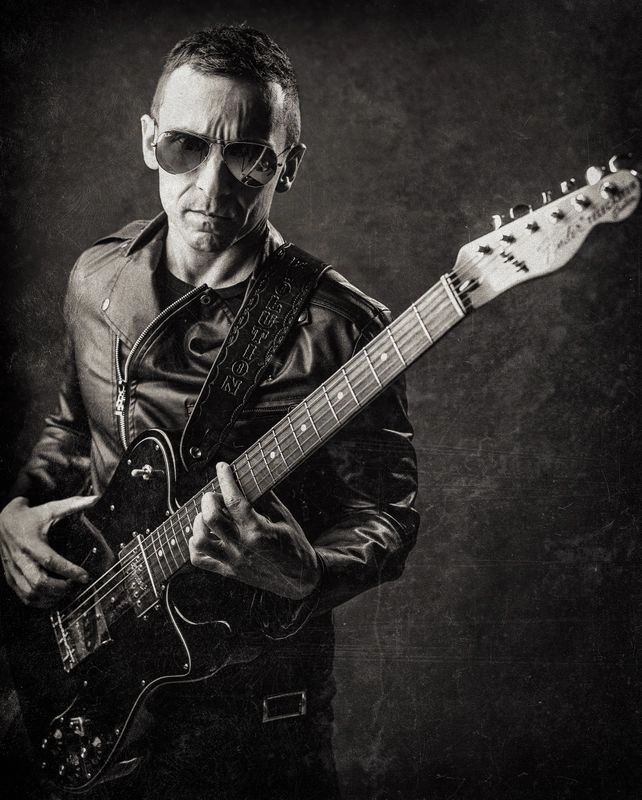 What does the music represent?
Pushing the boundaries of music, the music Kongo plays cannot be put into just one category, however, we have tried to define it here.
Kongo's music combines elements of rock, blues, jazz, funk and more, while Afro-Cuban / Latin and African rhythms contribute to driving the beat. The music combines raw feel and energy with technical prowess, incorporating odd time signatures, occasional polyrhythms and other such methods of space-time manipulation whilst packaging them in a way that can be accessible to mainstream audiences.

With a mission to be the first world class band to come out of Hong Kong and put serious music and musicianship into the mainstream, the songs are infectious and catchy yet demonstrate high levels of skill and are designed to gradually expose mainstream audiences to progressively more advanced and varied forms of music, arranged in a way they can appreciate and digest.
What does the future hold?
New music, shows and projects coming soon! Check history section for any significant upcoming performance updates.